About Transcom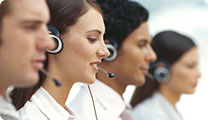 Transcom was founded in 1996 with the mission of providing expert sales, installation and support of communications hardware and software. We offer a wide variety of products and services for telecommunications, computer networking and interexchange carrier services. Partnered with companies like Avaya, Nortel, ACTi & Honeywell. We are positioned to deliver high quality products by a proven and professional staff.
Our goal is to provide full-service project co-ordination.
This includes:
Installation of the Telephone System; Including Voice Mail, Call Accounting, Computer Telephony
Installation of all Network and Voice Cabling needed
Ordering the Proper Circuits
We are the single resource for all of your communications needs.